Ready for today's Beat 360°? Everyday we post a picture you provide the caption and our staff will join in too. Tune in tonight at 10pm to see if you are our favorite! Here is the 'Beat 360°' pic:
Bill Gates, founder of Microsoft Corp., left, and Former U.S. President Bill Clinton testify during a hearing in Washington, D.C. today. Gates urged U.S. lawmakers to spend more on global health than President Barack Obama proposed in his 2011 budget.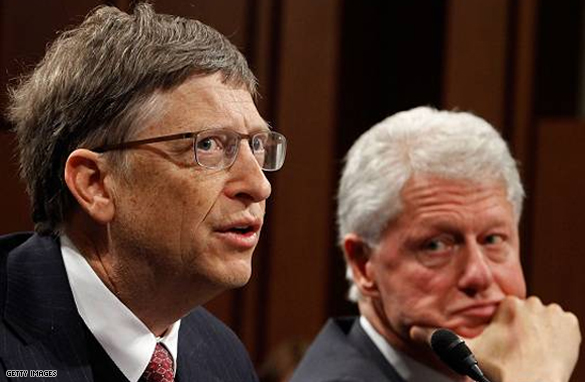 Have fun with it. We're looking forward to your captions! Make sure to include your name, city, state (or country) so we can post your comment.
Beat 360° Winners:
Staff:
Gabriel Falcon
"I lost my wallet. It's black, leather, has a subway card in it......And about 600 million dollars."
Viewer:
Rodney
"After months of inactivity, two Bills for healthcare passed through congress today."
_________________________________________________________________________________