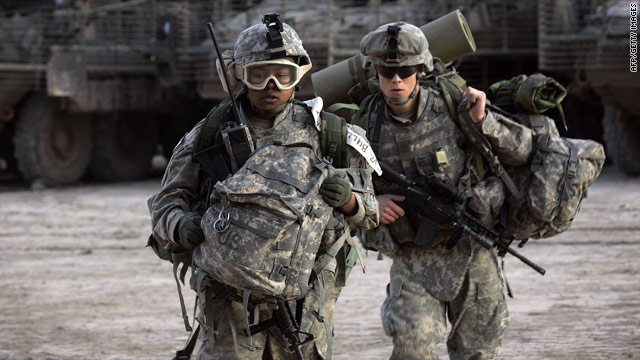 Mike Scotti
Special to CNN
A few days after I had returned from a six-month deployment to Iraq, my second sojourn in the Middle East since 2001, I remember feeling like I was an alien creature from some other planet.
It was 2003, and I was attending a friend's wedding. As I sat at the table listening to the conversation, I suddenly realized that someone who had never been in combat could never even remotely understand what I had just been through.
I looked around. The chamber music quartet, the beautiful bridesmaids, the steak dinner...none of it was real. My buddies were, at that moment, probably on patrol and quite possibly engaged with the enemy. That was real.