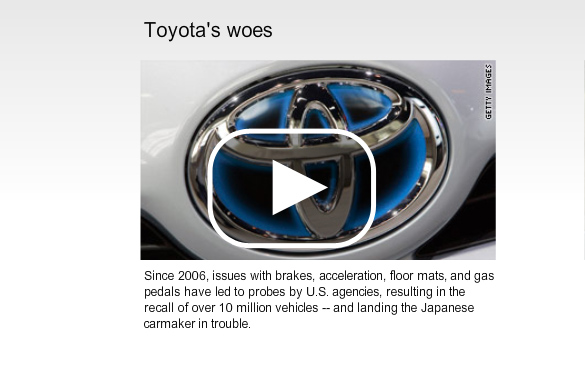 CNN
A torrent of high-profile recalls and safety concerns has tarnished the once stellar reputation of Toyota, which in 2008 overtook General Motors as the biggest car manufacturer in the world.
A series of safety problems on high-profile vehicles has overshadowed the company's reputation for quality. A recent study found that the automaker actually gets fewer customer complaints per car than the majority of its competitors.
Follow complete coverage of Toyota at CNNMoney.com, and at CNN.com's special report on the latest manufacturer recalls.