Ready for today's Beat 360°? Everyday we post a picture you provide the caption and our staff will join in too. Tune in tonight at 10pm to see if you are our favorite! Here is the 'Beat 360°' pic:
Israeli President Shimon Peres meets with visiting US-Vice President Joe Biden at the Israeli Prime Minister's residence on March 9, 2010 in Jerusalem, Israel.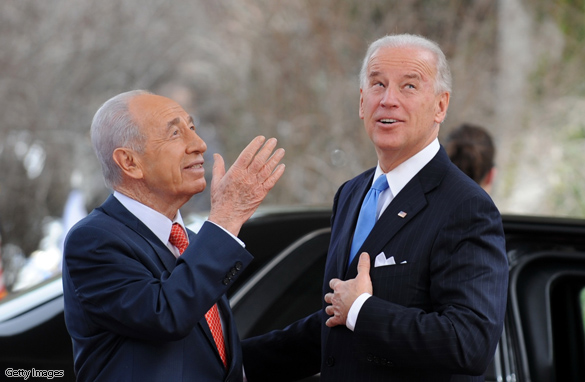 Have fun with it. We're looking forward to your captions! Make sure to include your name, city, state (or country) so we can post your comment.
Beat 360° Winners:
Staff:
Kirk McDonald
"Yes indeed, Shimon, nothing says fodder for Beat 360 humor like the Arab-Israeli peace process."
Viewer:
Vanessa, TX
"VP Biden & Israeli President Peres attempt to do the robot."
_________________________________________________________________________________