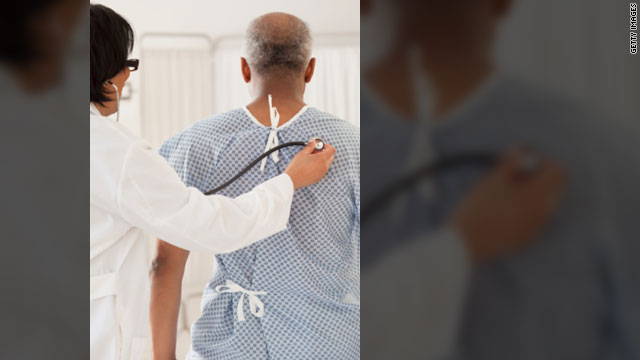 The American Cancer Society recommends that men weigh the risks of treatment before agreeing to prostate screening.

Miriam Falco
CNN
Most men 50 and older should seriously consider the potential risks of treatment before deciding whether to be screened for prostate cancer, the American Cancer Society said Wednesday in revised guidelines.
"What we are trying to say to men is the harms (of prostate screening) are better proven than the benefits," said Dr. Otis Brawley, chief medical officer of the American Cancer Society.
Prostate cancer screening consists of the prostate specific antigen, or PSA, blood test or a digital rectal examination.
While these tests can detect cancer, they also can produce false positive results that lead to unnecessary and uncomfortable biopsies and treatments that carry undesirable side effects such as impotence and urinary incontinence.
On the other hand, tests that appear normal can overlook existing cancers.