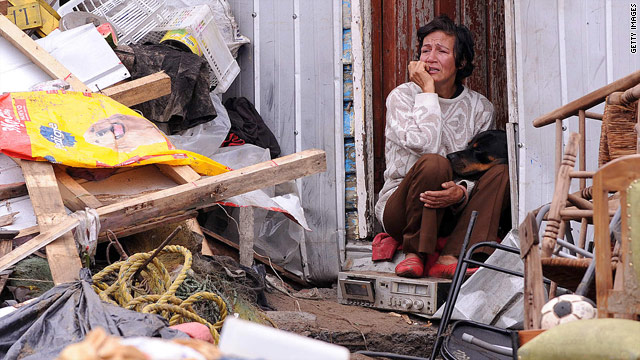 John Rector
Special to CNN
Images of destroyed homes, people sleeping in the streets and broken freeways reveal the recent tragedy of Chile. Who would think that after the horror of Port-au-Prince, restless geological plates would so quickly wreak havoc in another nation? The Earth seems at war with itself.
But, as many have observed, Chile is not Haiti. Chile's economy is one of the fastest-growing in Latin America. This earthquake will do little to slow down that down. In Santiago, dominated by industries, corporate offices and financial institutions, most people will return to work within a week.
But there is another side of Chile for which the picture cannot be as optimistic: the depressed areas that have never enjoyed the nation's economic boom. These are "callampas," or impoverished wards of major cities and small towns that have been bypassed by progress. Unfortunately, the earthquake has hit these areas the hardest. The question is now, how will the government address these people's need for housing and employment?
In stark contrast to the coast, inland from the quake's epicenter are some of the finest vineyards in the country. They were spared by the tsunami that destroyed some coastal towns, and although they sustained some damage from the quake, their grapes will soon be on our tables to join the avocados and berries that Chile shares with the Northern Hemisphere.