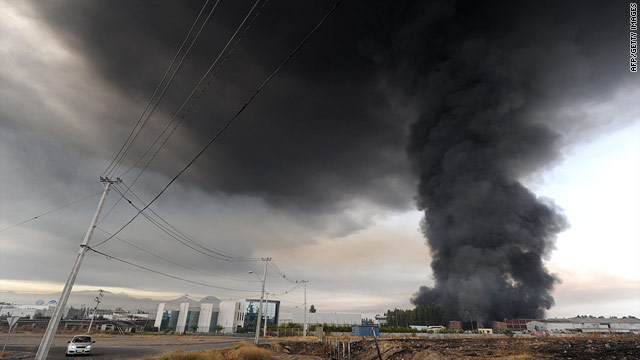 Soledad O'Brien and Rose Arce
CNN
We couldn't have traveled farther to see the same thing.
We were returning to the United States from Haiti - where every turn continues to unveil another human tragedy even six weeks after the January 12 earthquake - when we were redirected to Chile.
An 8.8-magnitude quake had struck the area around Chile's capital, a seismic event 800 times more powerful than the one in Haiti.
Getting there was half the story. We took off from Miami, Florida, knowing the airport in Santiago was closed, so our aim was to get as close as we could. That set off a journey that would last 48 hours. We flew to Panama, Lima, Sao Paolo, Buenos Aires and Bariloche, then began a very long drive through the Patagonia region of Argentina, into Chile and north into the earthquake zone.