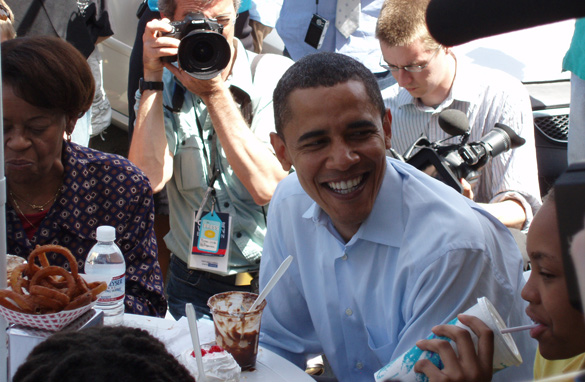 CNN
President Obama got a checkup Sunday, and his doctor liked what he found.
"The president is in excellent health and 'fit for duty,'" Dr. Jeff Kuhlman, a Navy captain and physician to the president wrote in his report. "All clinical data indicate that he will remain so for the duration of his presidency."
The doctor did recommend Obama change his eating habits a bit. "Recommend dietary modification to reduce LDL cholesterol below 130," Kuhlman wrote. The report lists Obama's LDL level at 138. LDL, or low-density lipoprotein, is what's known as "bad" cholesterol, according to the American Heart Association.