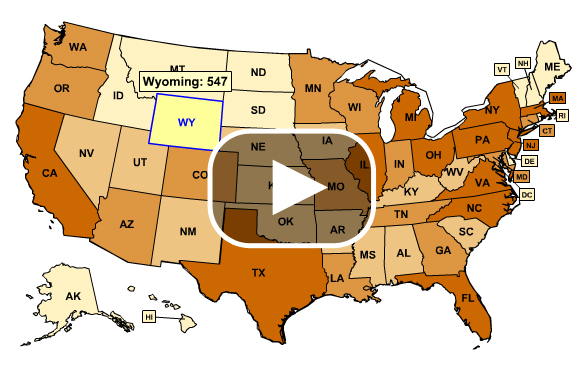 Kaiser State Health Facts
Data are for December 2008. U.S. total includes territories and persons from the Pacific Islands.
Nonfederal physicians represent 98% of total physicians. They are not employed by the federal government and include allopathic physicians (MDs) and osteopathic physicians (DOs). Data include retired and inactive doctors (approximately 12% of all nonfederal physicians.