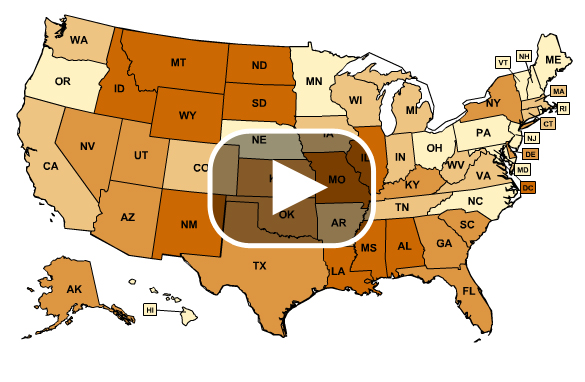 Kaiser Family Foundation
State Health Facts
In the debate surrounding overhauling the nation's health care system, one factor keeps coming up: the shortage of primary care physicians. Tonight, we're digging deeper on this phenomenon and taking a look at what health care reform will mean for the number of doctors in America. Are medical students steering clear of primary care? Why? Take a look at this map from the Kaiser Family Foundation. It shows the "shortage areas" by region. You can search by state to drill down on the most recent numbers.
There are 6,033 Primary Care Health Professional Shortage Areas (HPSAs) with 64 million people living in them. It would take 16,336 practitioners to meet their needs for primary care providers (a population to practitioner ratio of 2,000:1).