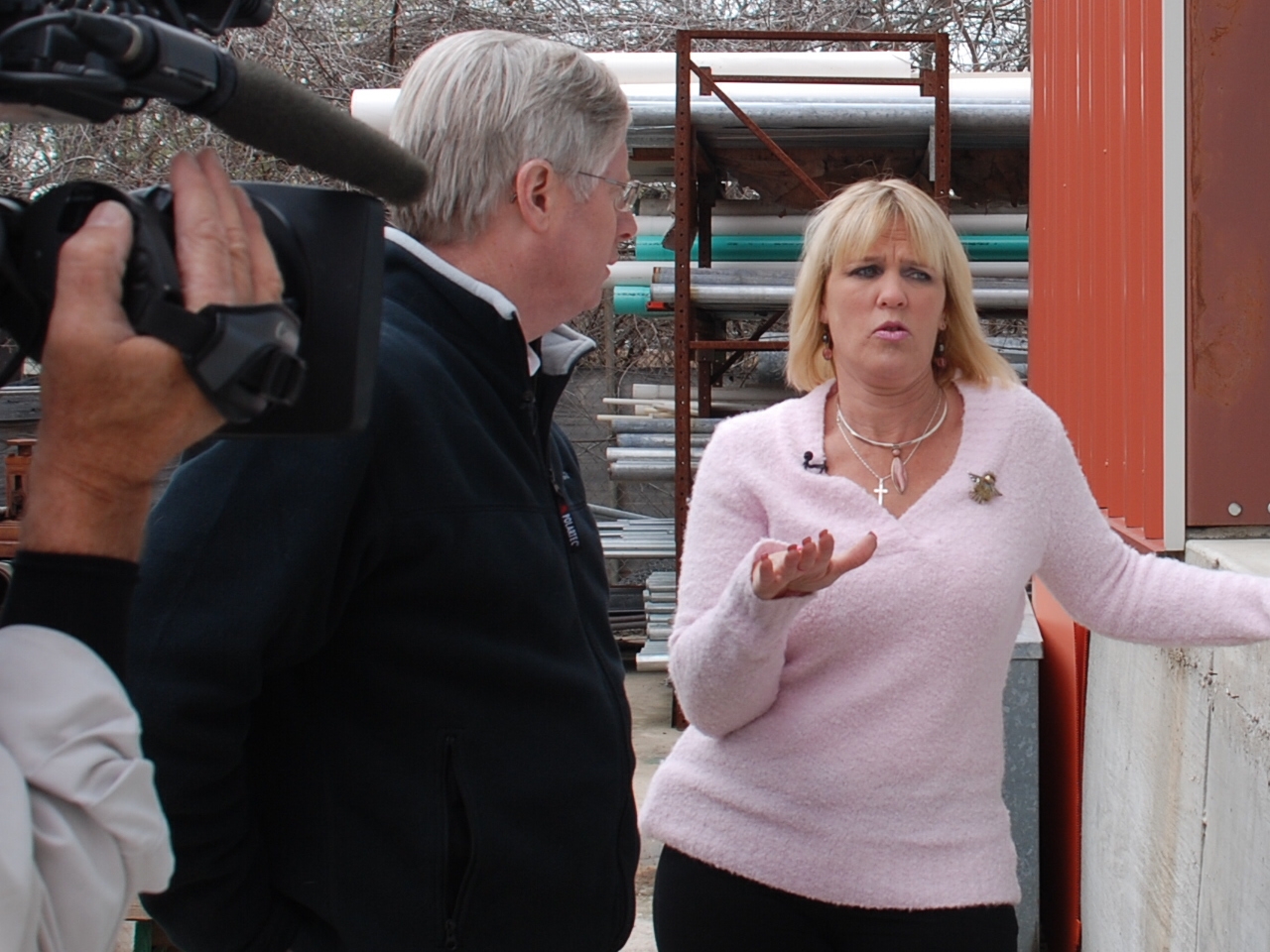 Tom Foreman | BIO
AC360° Correspondent
In the greatest traditions of cowboy culture, my hat is off to Laura Culin. If the recession is the bull that threw her, tenacity is the thing that made her climb back on, and at her family's lumber yard on the edge of Austin, she is hanging tough. Walking into the retail section of her business in a fuzzy pink sweater, with a huge smile, and a never-quit attitude, she greets visitors with handshake and a clear message: this is my place and it's here to stay.
But getting here has been a challenge.
A dozen years ago, Laura took over her dad's business, the Austin Lumber Company. It was an 80 year old, sleepy firm that took up the better part of a block, and despite being a single mother of three, Laura was making a go of it. Until New Year's Eve 2005 when calamity struck.
A massive blaze, triggered by stray fireworks from the neighborhood, burned her operation to the ground. More than a million dollars worth of buildings, equipment and inventory went up in smoke. Laura had no insurance and little savings. But she had a conviction: As one of the few women in the lumber trade, she would not let this defeat her. On the first working day after the fire, she took an phone order for a load of wood and started the hard task of rebuilding, even as the construction trade went into a nosedive. Laura moved into her family's old homestead on the edge of the wreckage, leaned on friends and associates for help, lined up loans to replace her shops and mill, and utterly rewrote her business plan.
Aware that green building was surging, she tilted heavily toward green supplies; pushing environmentally friendly insulation made from old blue jeans, recycled plastic and glass products, and wood from sustainable forests. It helped distinguish her shop and carved her niche in the market.
She tapped into a government program that pays for the training of young people, and she used them to augment her small staff.
She consolidated the space she used, and started renting out some areas to other struggling businesses. She calls it a win-win.
And she joined a business group which put her in touch with a mentor, an older man with a much larger company who meets with her every few weeks to offer guidance, insights, and to review her plans for future growth and success.
Coupled with a little luck (the Texas housing market has simply not fared as badly as others) it is all working. Although Laura is the first to admit she has a long way to go before she can call the recovery complete, today her business is well on its ways to better days despite the turmoil of the recession and her personal disaster. She says the secret is hard work and evolving; looking for opportunities even in a tough market and then changing to take advantage of them.
Laura had every reason to quit, to give up, and let the recession take her down. Instead, she never missed even a single day of work building up her part of America.
Like I said, my hat is off.