Ready for today's Beat 360°? Everyday we post a picture you provide the caption and our staff will join in too. Tune in tonight at 10pm to see if you are our favorite! Here is the 'Beat 360°' pic:
U.S. Senator Scott Brown (R-MA) speaks to attendees of the 37th Annual Conservative Political Action Conference (CPAC) on February 18, 2010 in Washington, DC.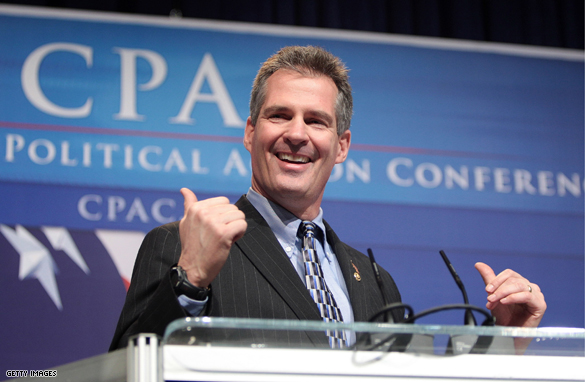 Have fun with it. We're looking forward to your captions! Make sure to include your name, city, state (or country) so we can post your comment.
Beat 360° Winners:
Staff:
Jay Kernis
"Sen. Scott Brown announces to conservatives that he's going to name part of his body 'The Situation.'"
Viewer:
Craig in NorCal
"Funny – the smile looks familiar, the clothes don't....."
_________________________________________________________________________________