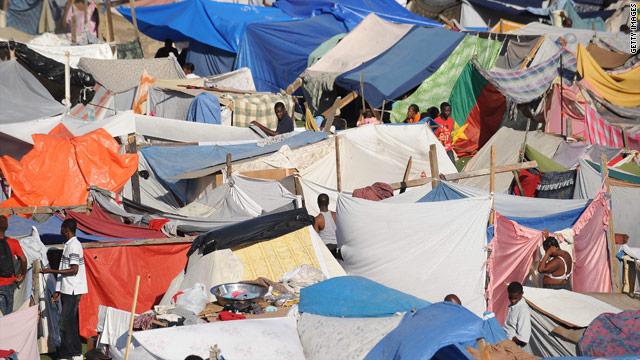 CNN
PORT-AU-PRINCE AIRPORT
According to the latest UN-OCHA Haiti Situation report, the first commercial flights at Port-au-Prince's airport will take place on February, 19th, a week from today. A few commercial cargo flights have already started operating at the airport.
UN WORKING ON PLANS TO MOVE 180,000 PEOPLE FROM MAKE-SHIFT TENT CITIES.
The UN Camp Coordination and Camp Management cluster (CCCM) has identified 19 priority settlement sites for decongestion. The total estimated number of people living in these locations is 180,000. The CCCM will be working with these populations to move them to organized settlements in periphery locations. This relocation will be on a voluntary basis.