Program Note: Don't miss live coverage from Haiti tonight on AC360° at 10 p.m. ET.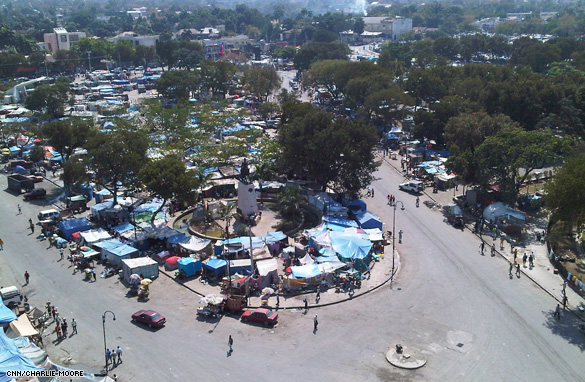 Charlie Moore
AC360°
We climbed a water tower to get a sense of what it's like from above. We've heard estimates there are 10,000 people camping in and around the government square. When you get up this high the numbers start to make sense.
The structures are becoming more permanent. We'll give you a tour of the camp tonight on AC360°.