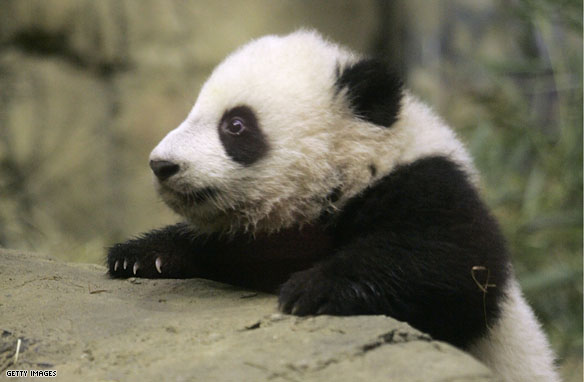 November 29, 2005
Smithsonian National Zoo
Tai Shan officially began his journey to China early this morning, leaving the Zoo at 9:04 a.m. The four-and-a-half-year-old panda is on his way to Dulles International Airport, where he will board a FedEx 777 plane bound for Chengdu. The non-stop flight will take about 14 hours. Over the years, Tai Shan has become a celebrity in Washington, and will now take on a new role in China as part of a panda breeding program at Wolong's Bifengxia Panda Base in Ya'an, Sichuan.
Since his birth July 9, 2005, Tai Shan, whose name means "peaceful mountain," has attracted millions of visitors worldwide to the National Zoo and to the Zoo's panda cams.
Tai Shan departed from Dulles at about noon today, and is traveling in a steel crate that measures 77 1/2 inches long, 56 1/2 inches wide and 50 inches tall. He will have fruit (pears are his favorite), vegetables, biscuits and about 55 pounds of bamboo to keep him fed during his journey.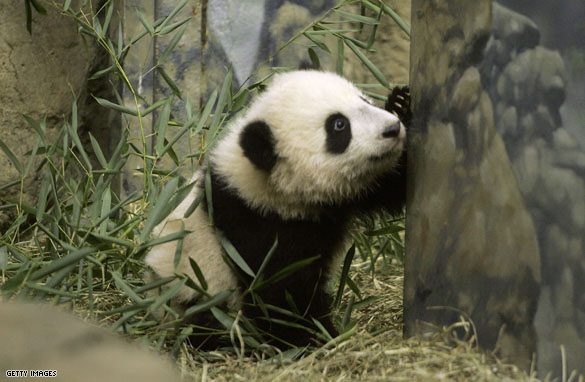 November 29, 2005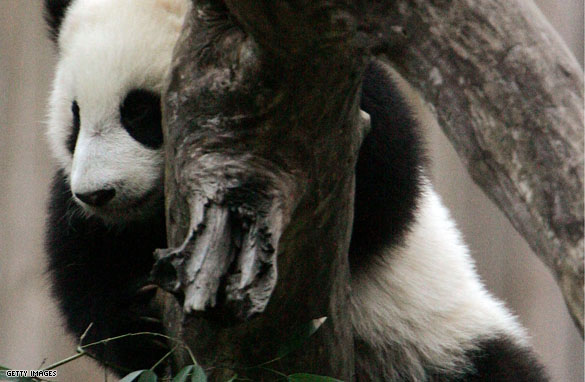 January 6, 2006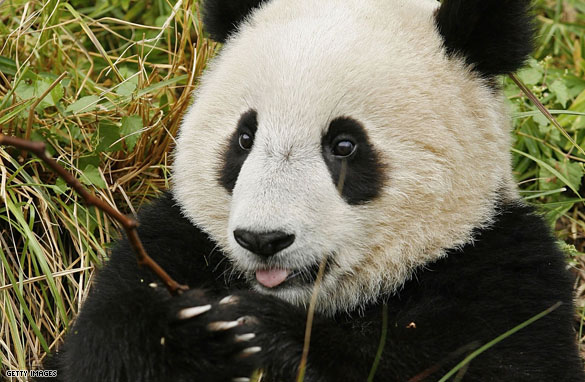 August 30, 2006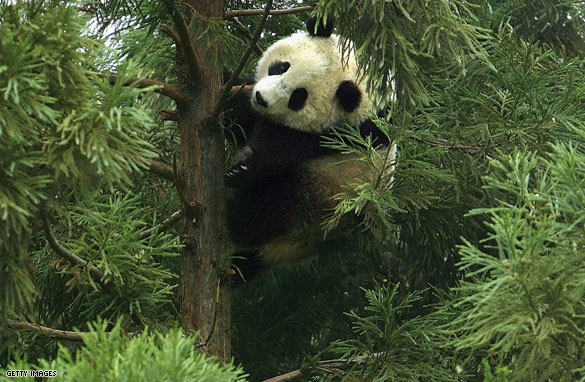 August 30, 2006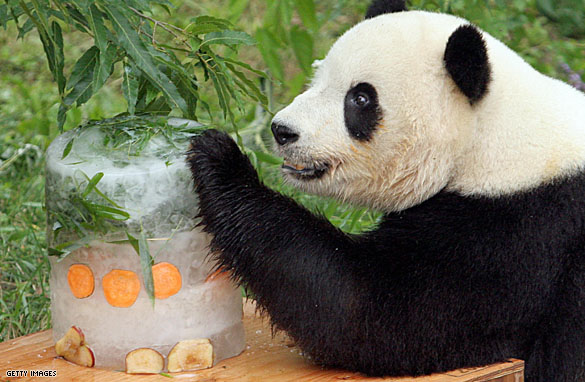 July 9, 2008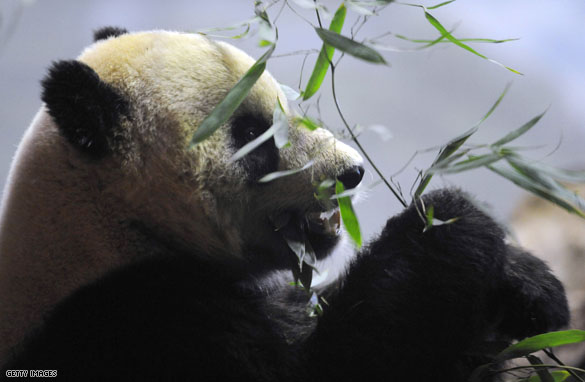 February 1, 2010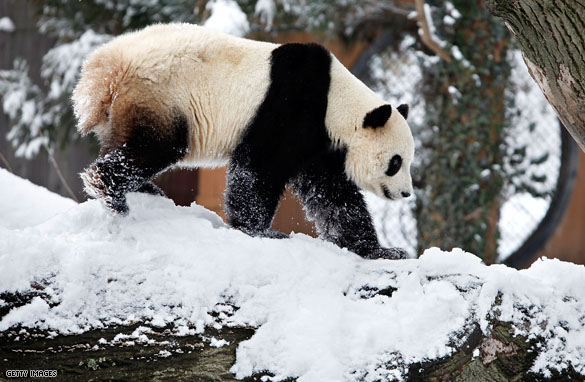 February 3, 2010