Ready for today's Beat 360°? Everyday we post a picture you provide the caption and our staff will join in too. Tune in tonight at 10pm to see if you are our favorite! Here is the 'Beat 360°' pic:
White House Office of Management and Budget Director Peter Orszag testifies before the Senate Budget Committee about the Obama Administration's 2011 budget on Capitol Hill.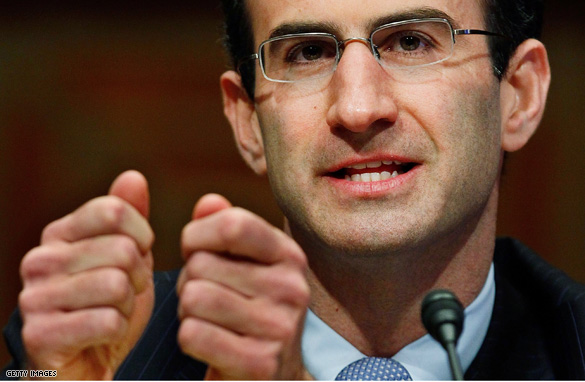 Have fun with it. We're looking forward to your captions! Make sure to include your name, city, state (or country) so we can post your comment.
Beat 360° Winners:
Staff:
Tom Foreman
"Late at night I hold the cat gently by the ears and tell him, 'I am so much more important than you'll ever be.' "
Viewer:
Gayle McCauley, Malden,MA
"Guess which hand is holding $1.6 trillion dollars?"
_________________________________________________________________________________