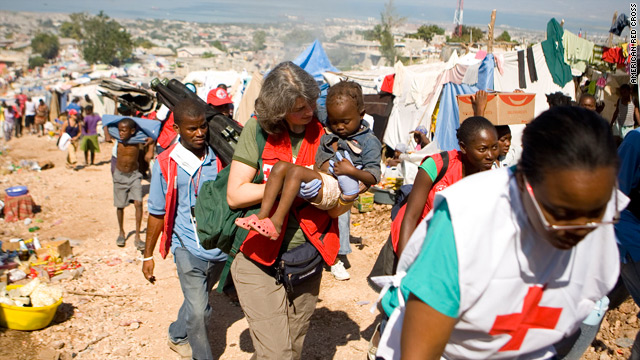 Rafael Romo
CNN Senior Latin American Affairs Editor
They have come from all over the world, speaking a multitude of languages and representing dozens of countries.
Diverse as the planet itself, they are all united by one mission: to save lives.
The number of relief workers in Haiti is now in the thousands and is expected to increase as Haiti continues to recover from the devastating January 12 earthquake. Relief workers have pulled survivors from the rubble, given them food and water, set up water purification plants and opened shelters.
They are also helping doctors and nurses by distributing medical supplies and equipment. The local government collapsed after the earthquake, so international aid groups took the lead in responding to the massive need.