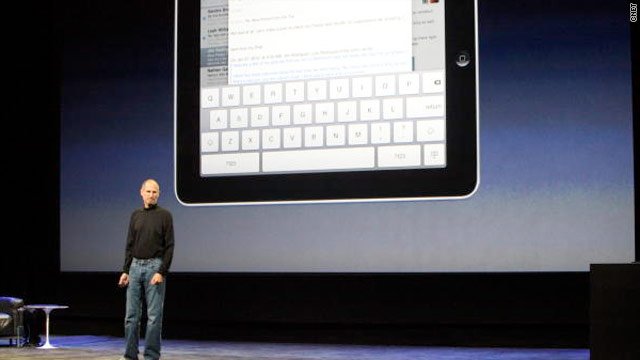 John D. Sutter
CNN
Apple CEO Steve Jobs on Wednesday unveiled the iPad, a tablet computer that he called "a truly magical and revolutionary product."
"What this device does is extraordinary," Jobs said. "It's the best browsing experience you've ever had. Way better than a laptop. Way better than a smartphone."
The tablet will act as a sort of missing link between a smartphone and laptop. The model Jobs demonstrated at an invitation-only event in San Francisco operated without a hardware keyboard, with Jobs typing on its glass screen.
It has a nearly 10-inch screen, runs existing apps from the Apple apps store and is available in 16-gigabyte and 64-gigabyte versions, according to Jobs.