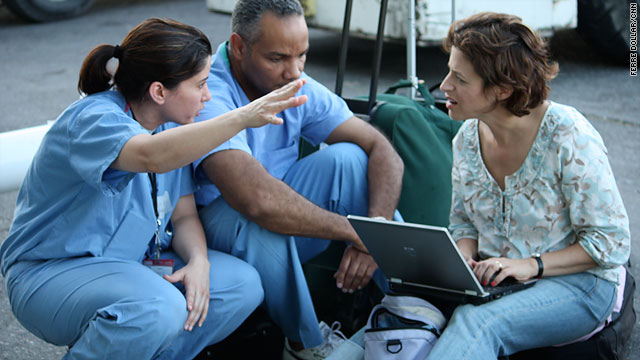 Drs. Hiba Georges and Roberto Feliz, both from the Boston Medical Center in Massachusetts, talk to Elizabeth Cohen about the difficulties they encountered while trying to treat patients in Haiti.
Elizabeth Cohen | BIO
CNN Senior Medical Correspondent
Dr. Roberto Feliz and Dr. Hiba Georges were quickly jolted from the most modern of medical care in Boston, Massachusetts, to the most rudimentary of care when they flew to Haiti last week to work at a hospital housed in two tents run by the University of Miami.
The doctors, who worked at the Boston Medical Center, quickly learned that when you have no technology - not even the simplest blood test - you have to make medical decisions in an entirely different way.
The first death they witnessed taught them a valuable lesson.
The patient was a boy who needed his leg amputated or else he would die of either an infection or rhabdomyolysis, a kidney disease that follows injuries where muscles are crushed.