Kay Jones
CNN Senior Editorial Producer
Before Tim Hetherington and Sebastian Junger's interview with CNN's Rick Sanchez from the Sundance Film Festival in Park City, Utah, I had a chance to speak to these seasoned war journalists about what's going on in Haiti.
Both were pretty shocked at the images they've seen, and Tim said it was kind of surreal that he is here in this beautiful location as opposed to being in Haiti. I got the sense that even though they are excited about their time in Utah promoting their movie, Restrepo, that the journalist side of them really wanted to be in Haiti.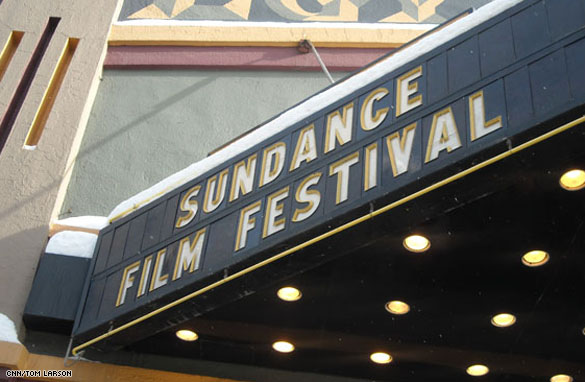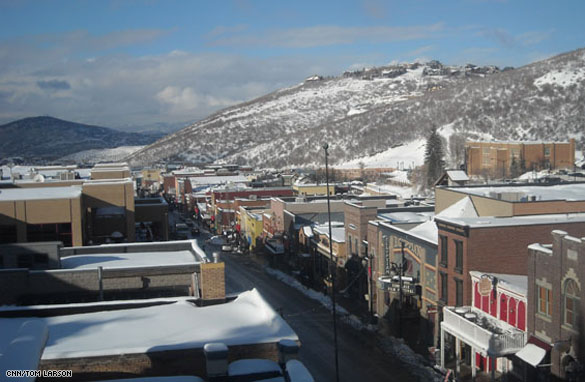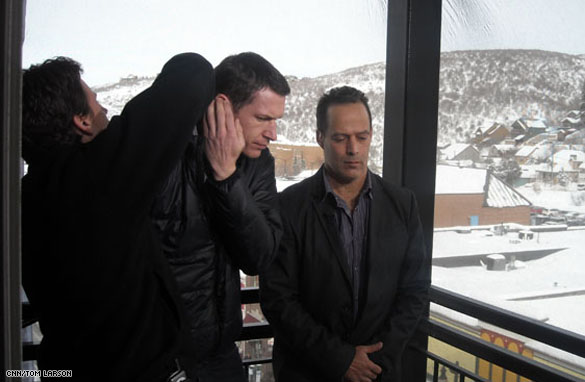 Filmmakers Tim Hetherington & Sebastian Junger getting set up for their interview with Rick Sanchez