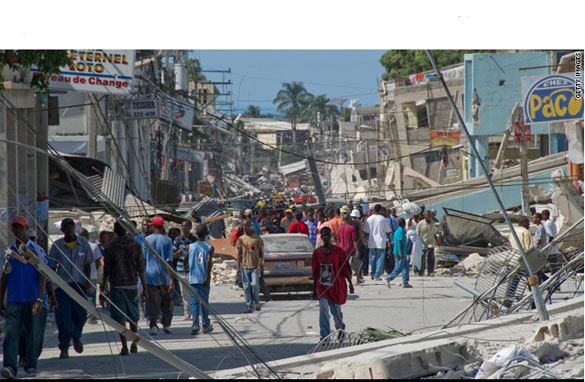 People survey the destruction in the downtown area of Port-au-Prince on Wednesday, a day after a magnitude 7.0 earthquake devastated the nation.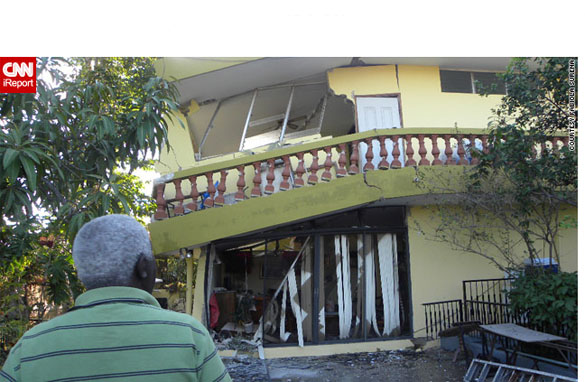 Fabiola Surena shot this photo Wednesday morning. Because of the multiple aftershocks, she said, many people stayed outside their homes.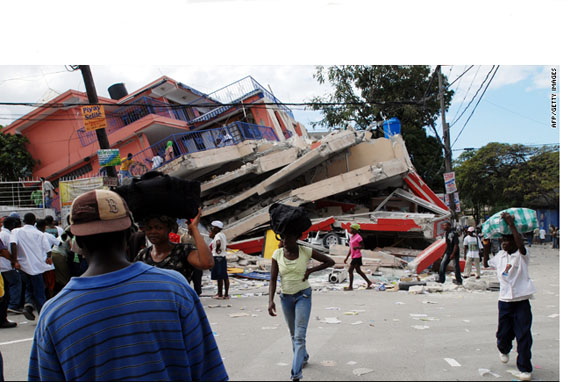 People pass what's left of a six-story building in Port-au-Prince.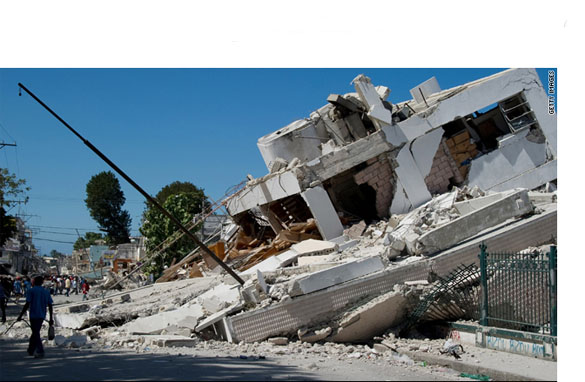 A destroyed building tilts precariously in Port-au-Prince on Wednesday.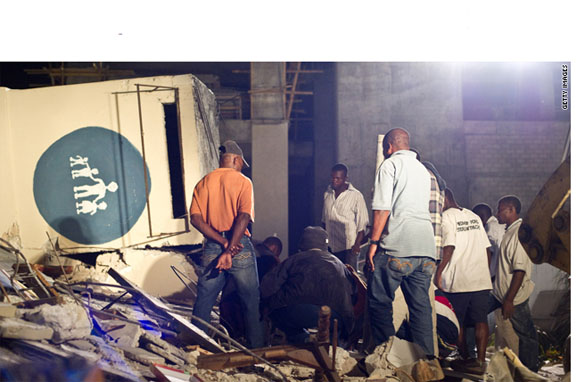 People dig through the rubble of a children's hospital, searching for survivors.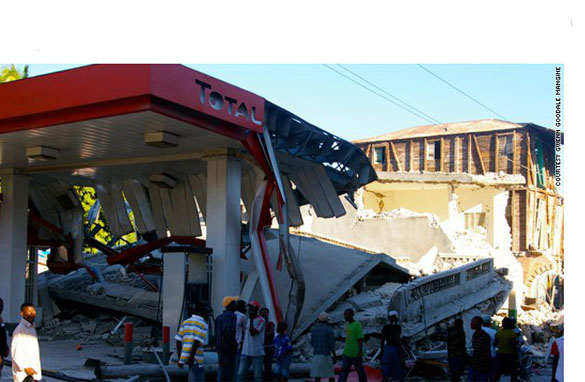 Gwenn Goodale Mangine of the charity group joy in Hope took several photos around Jacmel, Haiti.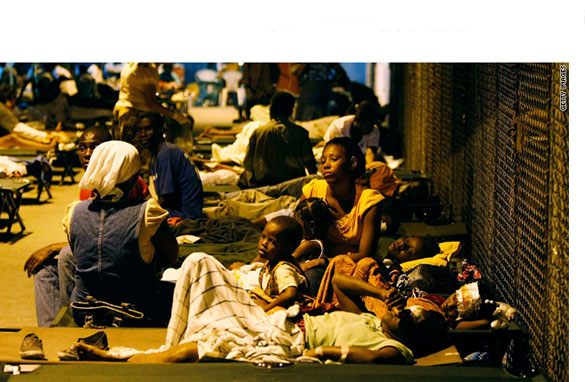 People seek refuge in a makeshift field hospital in Port-au-Prince on Wednesday night.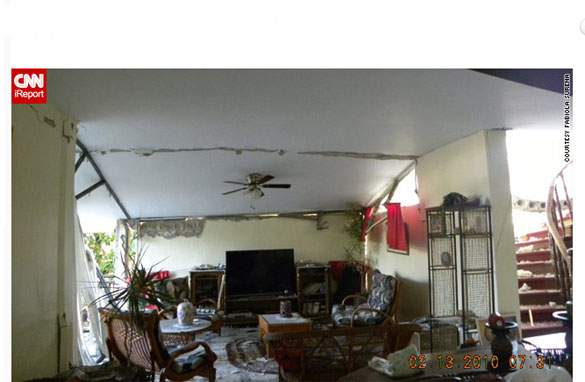 Fabiola Surena shared this interior view of her family's home in Debussy, Haiti.