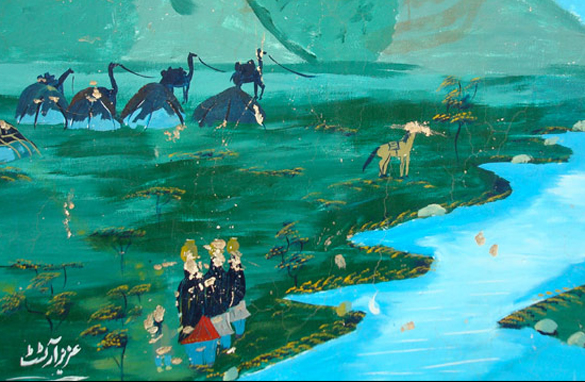 The Pakistan military claims children are taught that images such as this of rivers of milk and honey, virgins and other heavenly delights await them.
Arwa Damon
CNN
"When we got to this compound it was shocking for us," Lt. Col. Yusuf tells us, standing in the middle of what the Pakistani military says was a brainwashing center - for children.
It was here, according to the Pakistani military, that children aged 12 to 18 were turned from innocent youngsters into cold-blooded killers, willing to blow themselves to bits as suicide bombers.
The discovery of the compound was first reported in Pakistani media last month. Yusuf says his unit took it over after a three day battle with militants.
Part of the compound consists of four rooms - each wall adorned with brightly colored paintings in clear contrast to the barren and harsh landscape surrounding it. The children were told that this was what awaited them in heaven.
Each of the images has a river flowing through it. Some have people playing in the water. Others have women lining the banks.