Ready for today's Beat 360°? Everyday we post a picture you provide the caption and our staff will join in too. Tune in tonight at 10pm to see if you are our favorite! Here is the 'Beat 360°' pic:
Kim Kardashian and Khloe Kardashian attend a game between the Dallas Mavericks and the Los Angeles Lakers at Staples Center on January 3, 2010 in Los Angeles, California.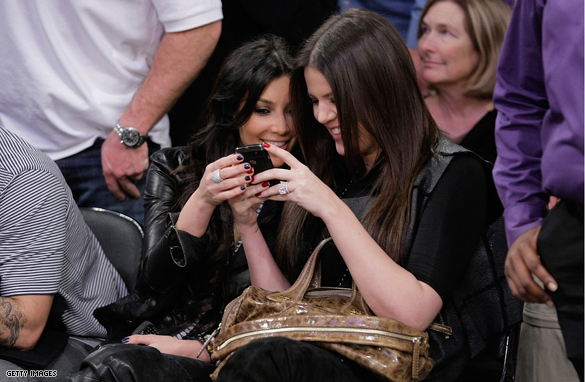 Have fun with it. We're looking forward to your captions! Make sure to include your name, city, state (or country) so we can post your comment.
Beat 360° Winners:
Staff:
Steve Brusk
"OMG! Jack Gray is following us on Twitter!!!"
Viewer:
Laura Iervasi
"Purses on our laps: $4,000
Diamond Rings on our fingers: $85,000
Being famous and rich without doing anything: Priceless."
_________________________________________________________________________________