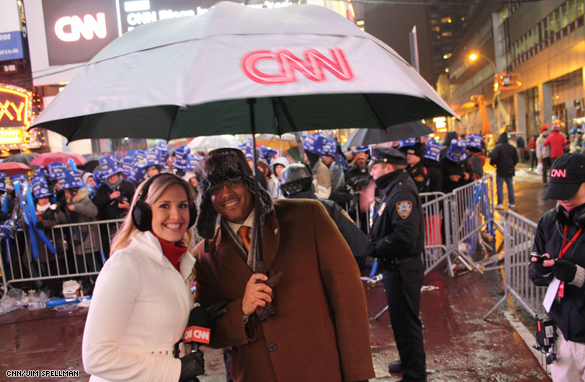 Poppy Harlow dodges the rain under an umbrella with Andre Jenkins.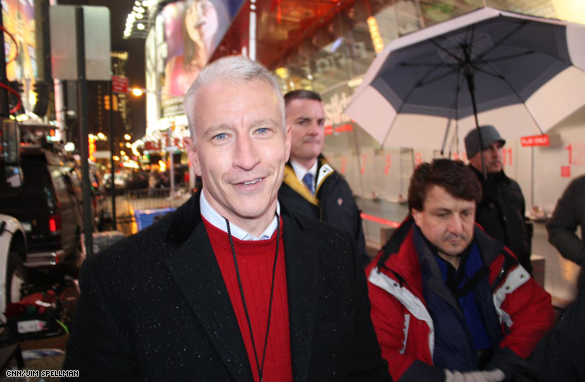 Anderson Cooper braves the light rain as he gets ready for the big show.
Jim Spellman
CNN All-Platform Journalist
The weather has been a big issue here at Times Square all day. When I woke up this morning I peered out of my hotel window and saw a light coating of snow. Not so bad, kinda pretty.
Then I stepped out into it. Yuck. Bitter cold "wintery mix."
But then a great thing happened. The snow and rain stopped and it even warmed up a bit. We thought we might get off easy, but just after 8 p.m., as they ring in the new year out in the middle of Atlantic Ocean somewhere, the rain began.
Freezing rain. Ice cold freezing rain.
It's slowed to a quiet drizzle now. For the thousands of people waiting for the ball the drop let's hope it stops altogether.