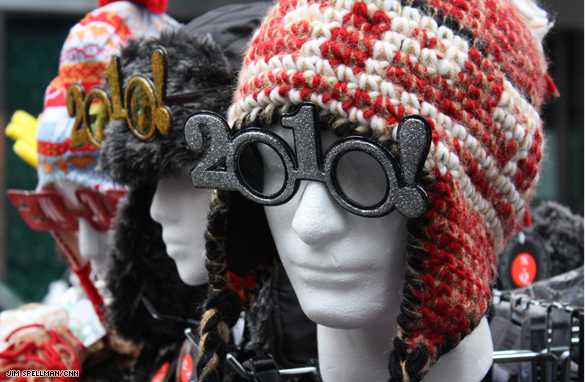 Jim Spellman
CNN All-Platform Journalist
This is my first time spending New Years Eve in Time Square and it is really exciting. I've spent the last few watching Anderson and Kathy on CNN from the warmth and comfort of my living room. I guess I am just not a crowds guy.
But here in the thick of it all I'm having a great time. For a few hours round midnight every year this is the center of the world. Everyone is in a great mood, despite the crowds and the weather (and the lack of bathrooms).
There is a real sense that people are in this together. For one night a community of revelers ringing in the new year.
I don't know if it's this fun every year. It's certainly been a tough year winding up a tough decade. Terrorism, wars, economic woes.
A decade ago we were worrying about Y2K. Would our ATM's still work on New Years Day? It seems so minor compared to the concerns that occupy us these days.
So maybe we all need to spend some more time together instead of avoiding the crowds. Maybe I'll make that my New Year's resolution.