Ready for today's Beat 360°? Everyday we post a picture – and you provide the caption and our staff will join in too. Tune in tonight at 10pm to see if you are our favorite! Here is the 'Beat 360°' pic:
Richard Heene and Mayumi Heene walk past a group of cameramen after their sentencing hearing at the Larimer County Justice Center December 23, 2009 in Fort Collins, Colorado.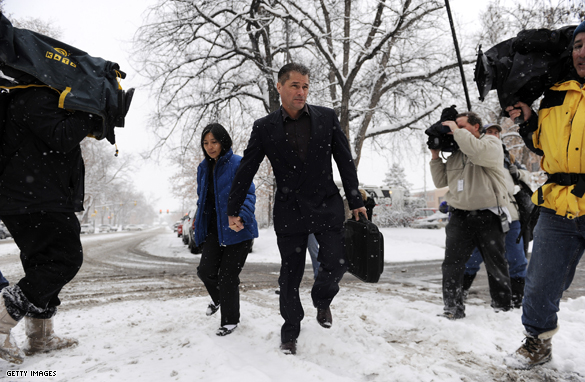 Have fun with it. We're looking forward to your captions! Make sure to include your name, city, state (or country) so we can post your comment.
Staff:
Jill Billante
"Richard Heane, science detective, and his wife start filming their new reality show: "Behind Bars"."
Viewer:
Richard M.
"After the Reality TV balloon bubble bursts, reality sets in."
_________________________________________________________________________________