Reporter's Note: Do presidents get snow days? I don't know. But I do know this one gets a letter from me every day.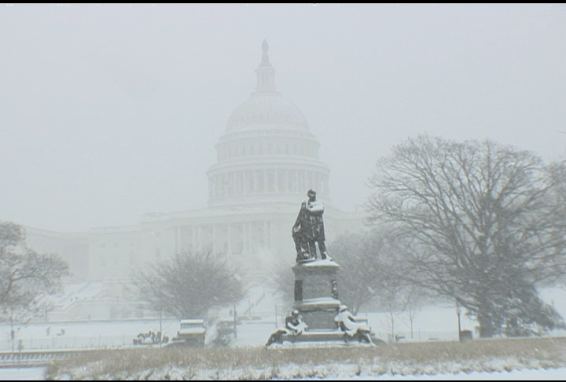 Tom Foreman | BIO
AC360° Correspondent
Dear Mr. President,
I have no interest in writing a serious letter today. Zero. Just as it was when I was a kid, I like to believe that a heavy snowfall is an open invitation to sledding, snowball fights, fort building, and curling up later with a blanket and hot chocolate while steam curls off of my frozen toes. Anything, but plain old work.
So instead I'll just tell you a little story.
When I was a kid in South Dakota, my parents used to take my brother and sister and me up to the Black Hills in the dead of winter, to shovel the snow off of frozen lakes, and strap on our skates. Sometimes we would just spend hours cutting little patterns on the ice, and playing tag. Other times we'd drag another family and our hockey sticks along, for a frenzied game. Once my dad tied a rope to a metal snow saucer. A kid would climb on board; Dad would start skating in a big loop, pulling the rope and tightening his turns until we were swinging wildly at the end of the tether in a manic circle; and then he'd let go and you'd fly across the blue black surface of Sylvan Lake, ice crystals stinging your face, and the cold cracks booming through the ice beneath you. I saw a fish frozen in the ice one time, his white mouth gaping open as if winter came all in a rush and surprised him. For a second-grader, it was high drama.