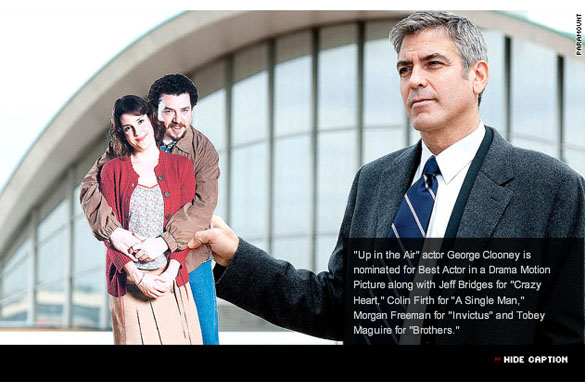 CNN
Despite an industry dominated by young Hollywood, older actresses ruled the Golden Globe nominations on Tuesday morning. But "Up in the Air" was the critical darling with six nominations.
Meryl Streep earned two nominations in the best actress category, one for her portrayal of Julia Child in this summer's hit, "Julie and Julia," and another for her role in the romantic comedy "It's Complicated," in theaters December 25.
Sandra Bullock got two nominations, one for best actress in a comedic motion picture for "The Proposal," and the other for best actress in a dramatic motion picture for her role in the sneak box-office success "The Blind Side."