Ready for today's Beat 360°? Everyday we post a picture – and you provide the caption and our staff will join in too. Tune in tonight at 10pm to see if you are our favorite! Here is the 'Beat 360°' pic:
US President Barack Obama arrives to deliver a speech on economic impact of energy saving home retrofits at a Home Depot in Alexandria, Virginia, on December 15, 2009 .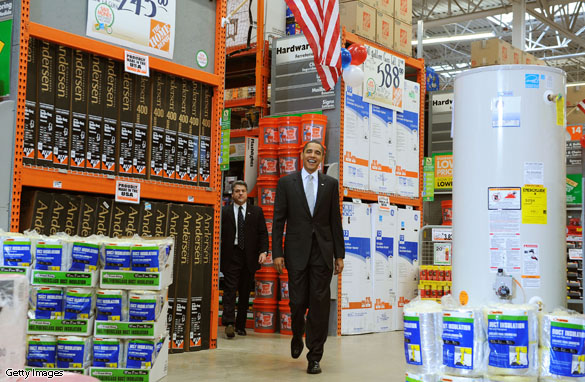 Have fun with it. We're looking forward to your captions! Make sure to include your name, city, state (or country) so we can post your comment.
Staff:
Joey Gardner
"Can I get some help here? I think Joe Lieberman has a screw loose."
Viewer:
Sean, Dallas
"I just ran into Joe the Plumber on Aisle 12!"
_________________________________________________________________________________