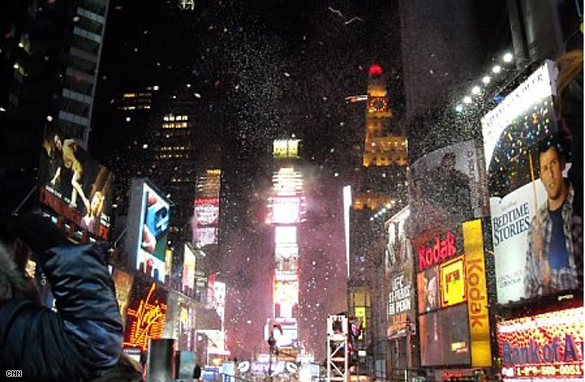 Eliza Browning
AC360° Associate Producer
Hey Everyone - we're gearing up for our annual New Year's Eve celebration in Times Square and we have a terrific show lined up for you, but we're missing one crucial element - YOU.
Can you sum up your entire year in half a minute? It's time to rewind and cobble together a montage of your life in the past year.
Here's the challenge: Make a 30-second video looking back on 2009. Tell us how your year went and show us the most important events, news and milestones in your life.
Shoot your own video, dig out your own footage and gather together your own photos. Your video could be part of CNN's coverage and our New Year's Eve special.
Check out the iReport assignment guidelines and send us your year in 30 seconds here.