Editor's Note: Doctors Without Borders/Médecins Sans Frontières (MSF) is an international humanitarian aid organization that provides emergency medical assistance to populations in danger in more than 70 countries.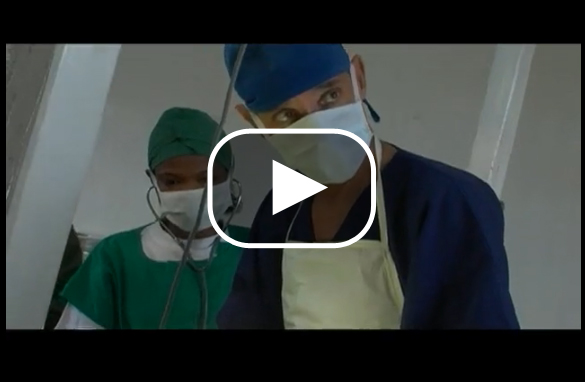 Kira Kleaveland
AC360° Production Assistant
I've always been intrigued by people who give up a safe and comfortable life, who are even willing to put their own lives in danger, to help complete and total strangers. What could possibly compel someone to act in a manner many would say is irrational?
The doctors of MSF risk their own lives every time they go on a humanitarian mission. Whether it's to provide emergency medical assistance to civilians caught in the middle of a war in the Democratic Republic of Congo, or to Liberia where most people have no access to basic healthcare after a civil war ravaged the country, MSF and its staff work selflessly to improve the lives of others, in what small way they can.
This documentary sheds light not only on the amazing work of MSF but also on the distressing situation of people all over the world living in poverty, amidst conflict, and without basic human needs. One doctor struggles to treat a young boy struggling to breathe with massive swelling in his belly and under his eyes, with no known cause and no option for fancy diagnostic tests. Another team of doctors rush to drill a hole into an unconscious man's skull to release pressure after the man was shot in the head, not knowing whether his brains will come out along with the blood. Doctors are tested on a daily basis, facing their own limitations and those of their environment.
Many of us here at 360°, myself included, feel compelled to report these stories, everyday heroes helping people trapped in impossible circumstances. One of the reasons I wanted to work at CNN and at Anderson Cooper 360° specifically, was because of the commitment I saw to responsible journalism, covering not just what touches our everyday lives, but also what touches our humanity.
Watch the documentary, "Living in Emergency: Stories of Doctors Without Borders" above.
Note: The film will be broadcast via satellite from New York City to over 440 movie theaters nationwide. Go here to find the theater closest to you. And go here to buy tickets.