Reporter's Note: I have not seen President Obama at the mall, which makes me wonder how his Christmas shopping is going. Mine is progressing pretty well; as is this continuing series of letters to the White House.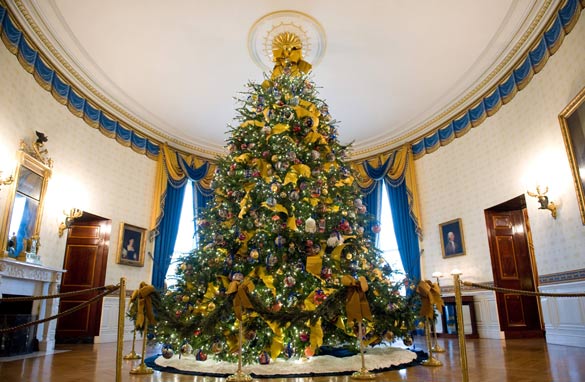 Tom Foreman | BIO
AC360° Correspondent
Dear Mr. President,
Getting the ghost out of our attic is not going to be easy. I have seen him (or her, I've never been that good at seeing the supernatural) peeking shyly from the ornamental window at the highest corner of the house for almost two months now, and even though she/he makes no noise, just the idea of…it….being there has started to trouble me. Of course, it should not. After all, I put it there.
Every October, I crawl through a narrow attic passage on a board over the joists, trying not to disturb the insulation as I wriggle through, balance on a pair of beams, step to the window and slip the lighted, plastic ghost into place. Then in early December, I make the journey again to take the ghost down and hang a huge (and heavy!) lighted wreath outside the same window. Anyway, we've got to make the switch this weekend and I'm not looking forward to it.
There are many chores this time of year that are a bit of a struggle to take on, and I'm sure you must be more than usually overwhelmed with the prospect of Christmas shopping. So I decided to help out with a little gift suggestion list for some of those closest to you. Considering our economic times, I'm going with a blend of practical and pleasant.