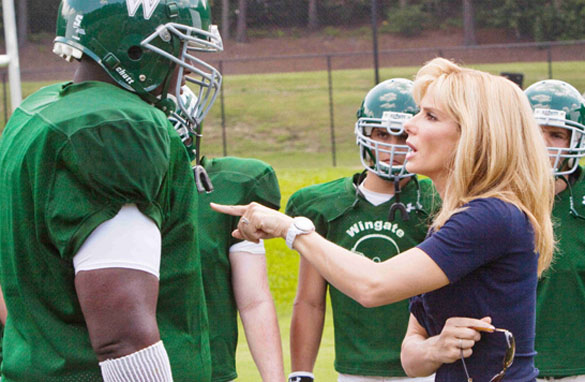 Quinton Aaron plays the role of Micheal Oher and Sandra Bullock is Leigh Anne Touhy in "The Blind Side"
Ruben Navarrette Jr.
Special to CNN
Sometimes, a film is so powerful that it haunts you long after you've left the theater. Usually, it's because of the weight of the message.
The film haunting me is "The Blind Side." And the message? I'll leave that to Leigh Anne Tuohy to explain.
Tuohy and her husband, Sean, are the subjects of the new movie, "The Blind Side." The film is an adaptation of the 2006 book, "The Blind Side: Evolution of a Game" by Michael Lewis.
It tells the incredible story of Michael Oher, who went from being a homeless inner-city high school student whose father was dead and whose mother was a crack addict to a star lineman at the University of Mississippi - eventually being selected by the Baltimore Ravens in the 2009 NFL draft. The Ravens recently signed the 6-5, 309-pound Oher to a 5-year, $13.8 million contract.