Ready for today's Beat 360°? Everyday we post a picture – and you provide the caption and our staff will join in too. Tune in tonight at 10pm to see if you are our favorite! Here is the 'Beat 360°' pic:
WASHINGTON – DECEMBER 01: Michaele and Tareq Salahi leave the Halcyon House in Georgetown on December 1, 2009 in Washington, DC. The couple are under investigation for allegedly crashing a White House state dinner for the visiting Indian prime minister. (Photo by Mark Wilson/Getty Images)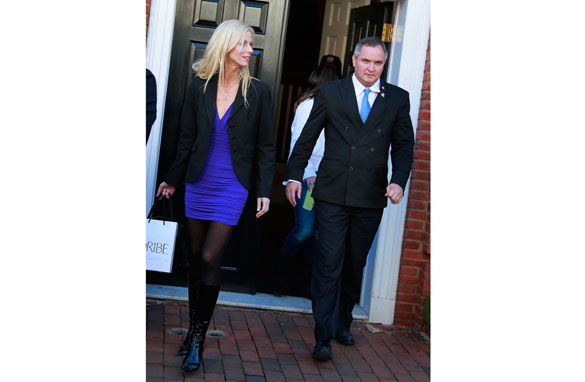 Have fun with it. We're looking forward to your captions! Make sure to include your name, city, state (or country) so we can post your comment.
Staff:
Jack Gray
"Mr. Chairman, I spoke to Mrs. Salahi and she is emphatic that she did not crash Tiger Woods' pants."
Viewer:
Samantha, Boston, Mass.
"Hillary does her impression of Howie Mandel after Anderson goes for a hand shake."
_________________________________________________________________________________