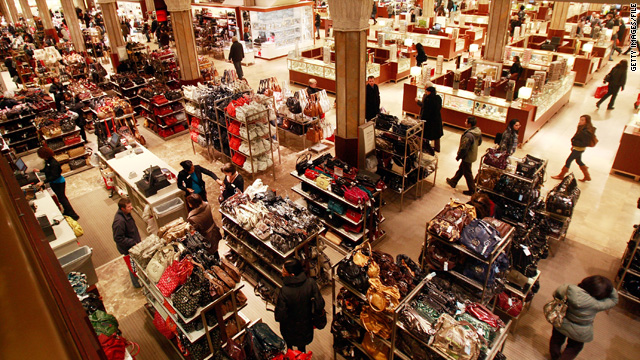 Lee Eisenberg
Special to CNN
Three years ago I began research on a book dedicated to the national pastimes: shopping and buying.
The plan was to devote the first half of the story to what I called the "sell side": the retailers, marketers and consumer researchers who have their sights trained on us. The second half would be about us, the "buy side." I would explore all that attracts us - bees to nectar– to specific stores and products, why some of us are cheapskates and others have holes in our pockets.
Then, a not-so-funny thing happened. Between the time I started my reporting and the time I handed in my finished manuscript, both the sell and the buy sides had cratered. Home prices crashed. Credit markets collapsed. The government tried feverishly to glue broken banks back together. Unemployment went up and up and up.
The result: consumer spending - as in that which drives 70 percent of the U.S. economy - was running on fumes. Department store sales sank by double-digits. "The golden age of spending for the American consumer has ended and a new age of thrift likely has begun," said a Wall Street analyst. "Sixty percent off is the new black," quipped a magazine fashion writer.