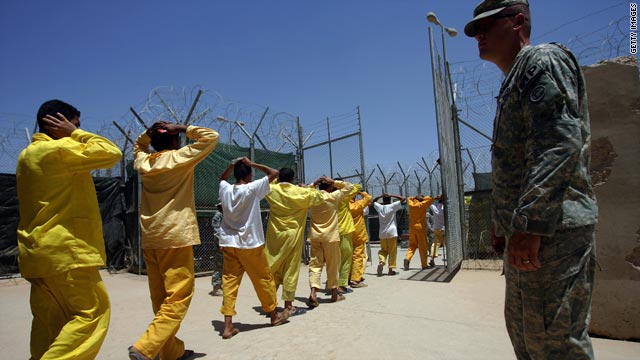 Abbie Boudreau and Scott Zamost
CNN Special Investigations Unit
The military released 77,000 of about 87,000 detainees locked up during the Iraq war because there was not enough evidence to hold them, CNN has learned.
"In most cases, if we don't have anything, eventually they'll be released," said Brig. Gen. David Quantock, who oversees detainee operations in Iraq.
Quantock said "many cases are driven purely on intelligence."
"Intelligence does not win a fight in a courtroom. It doesn't win the fight in a courtroom in the United States. It doesn't win in Iraq."