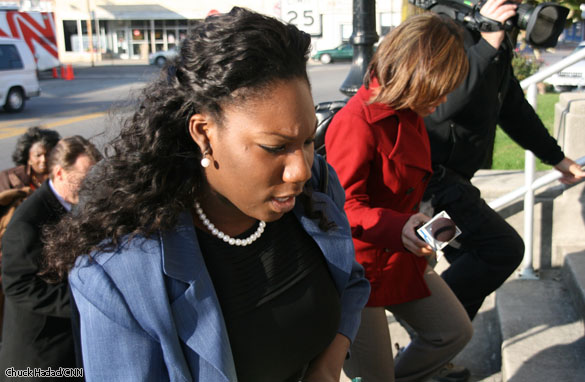 Heather Ellis entering court this morning in Kennett, MO.
Gary Tuchman and Dave Mattingly
CNN
This much isn't in dispute: Heather Ellis cut in line at a Wal-Mart nearly three years ago.
But the accounts of what happened next vary, depending on whom you ask - and has divided this economically struggling Missouri town of 11,000 along racial lines.
Ellis, then a college student with no criminal history, said some white patrons shoved and hurled racial slurs at her when she switched checkout lines at Wal-Mart in January 2007.
Store employees refused to give her back her change and called police, she said.
And when she was taken outside to the parking lot, an officer allegedly told her to "Go back to the ghetto." Another roughed her up, she said.