Ready for today's Beat 360°? Everyday we post a picture – and you provide the caption and our staff will join in too. Tune in tonight at 10pm to see if you are our favorite! Here is the 'Beat 360°' pic:
Former Republican vice presidential candidate and Alaska Governor Sarah Palin signs her new book, 'Going Rogue' for a customer at a Barnes & Noble bookstore November 18, 2009 in Grand Rapids, Michigan. Palin chose Grand Rapids as the first stop of her book signing tour.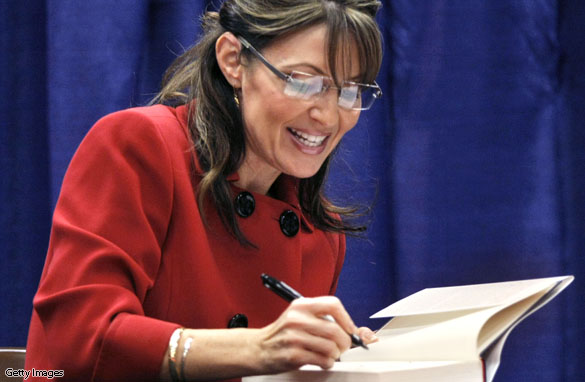 Have fun with it. We're looking forward to your captions! Make sure to include your name, city, state (or country) so we can post your comment.
UPDATE BEAT 360º WINNERS
Staff:
Albert Lewitinn
"Dear Anderson, here are MY dispatches from the edge. Xoxoxo, Sarah."
Viewer:
Michael, Dresher, PA
"No, sorry, I sign them all the same: "McCain lost it for both of us. Fondly, Sarah Palin."
_________________________________________________________________________________