Program Note: Tune in tonight to hear Gary's report from the Heather Ellis trial. AC360° at 10 p.m. ET.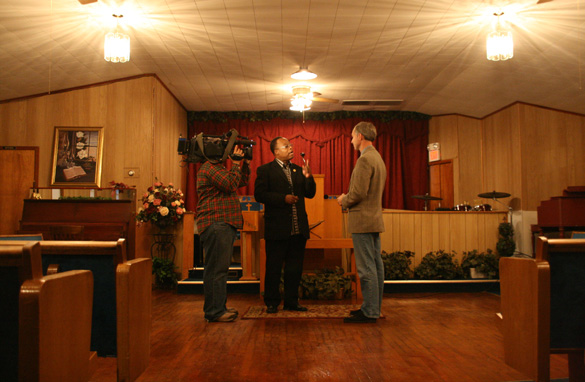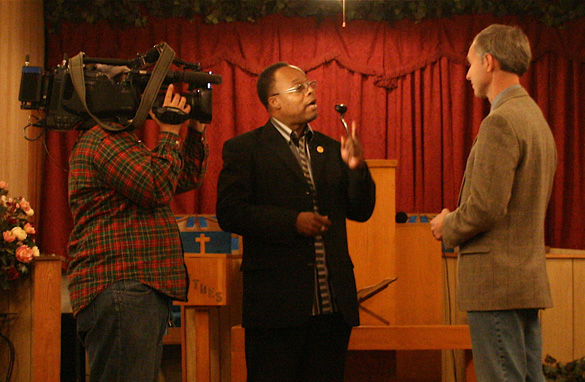 Gary speaks to Heather Ellis' father, Pastor Nathaniel Ellis.
Gary Tuchman | BIO
AC360° Correspondent
Heather Ellis just turned 24-years- old this weekend. She hopes to be a doctor one day. But first, she faces the possibility of up to 15 years in prison for allegedly assaulting two police officers.
I'm sitting 10 feet away from her inside a courtroom in Dunklin County, Missouri during the process of jury selection; a process than in itself could seal her fate for good or for bad.
But this isn't an ordinary assault trial. This one is wrapped in racial controversy. Ms. Ellis is an African-American. The cops she is accused of assaulting are white.
Heather Ellis' father tells the allegations are part of a "racist conspiracy." He says white customers in a Wal-Mart started harassing her after she moved into a quicker checkout line where her cousin was standing. Racial insults were hurled at her, and ultimately police assaulted her, says her father.
But prosecutors, several customers and Wal-Mart employees say Ellis was rude, obscene, and abusive. They say when she was arrested for disorderly conduct, she kicked one policeman and split the lip of another.
This story has outraged many. Supporters of Ellis from Missouri and around the county have held demonstrations in Kennett declaring the accusations are due to racism. Counter demonstrators have also been on the scene with at least one man holding a flag with a swastika. Needless to say, there is quite a bit of tension.
Heather Ellis had been offered a plea bargain by prosecutors. Admit your guilt they said, and you will only get probation and no prison time. But it was turned down.
Ellis' father, who is a pastor, says "no deals will be made by my innocent daughter."
He adds, "I'm standing with her, and before (I would) take it back the Bible I preach with for 33 years, I would eat with no grease on it."
Needless to say, we're not expecting a compromise at this point as Heather Ellis gets ready for opening statements in her trial.