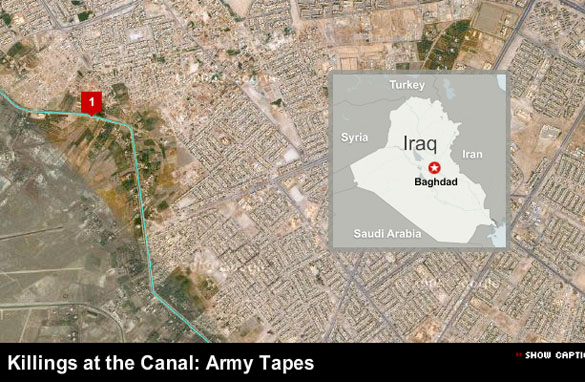 Abbie Boudreau and Scott Zamost
CNN Special Investigations Unit
A CNN investigation reveals why the Army's rules for holding detainees may have led to the murders of four Iraqis by three decorated Army sergeants.
Here is a map of the approximate location of where the killings took place along Baghdad canal.
Watch Tuesday through Friday on "AC360" at 10 p.m. ET.
See the location of the incident and learn more about the story.