Ready for today's Beat 360°? Everyday we post a picture – and you provide the caption and our staff will join in too. Tune in tonight at 10pm to see if you are our favorite! Here is the 'Beat 360°' pic:
Michael Phelps of the US shares a joke with team members after competing in the heats of the Men's 200m Butterfly at the FINA/ARENA Swimming World Cup 2009 in Berlin November 14, 2009.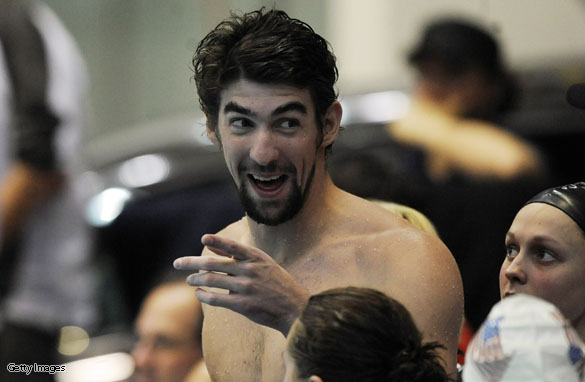 Have fun with it. We're looking forward to your captions! Make sure to include your name, city, state (or country) so we can post your comment.
_________________________________________________________________________________