Editor's Note: Five Guantanamo Bay detainees with alleged ties to the 9/11 conspiracy, including accused mastermind Khalid Sheikh Mohammed, will be transferred to New York to go on trial in civilian court, Attorney General Eric Holder announced Friday.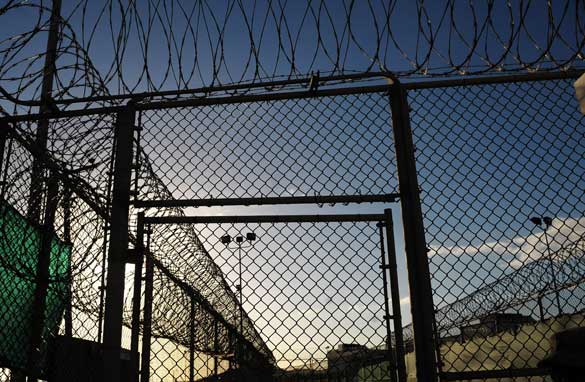 Jill Dougherty and Elise Labott
CNN
A senior administration official spoke with CNN's Jill Dougherty and Elise Labott about the resettlement of detainees at the Guantanamo Bay detention facility.
Here are some stats about Gitmo detainees and their transfers.
1. When President Obama took office there were 242 detainees at Guantanamo. Now there are 215. Of those, 115 have been approved for transfer.
2. Of those 115 approved for transfer, 25 have already been released.
• 9 of those have been repatriated to their own countries
• 16 have been "resettled" or transferred to third countries: France 1, Belgium 1, Bermuda 4, Portugal 2, Ireland 2, Palau 6
3. The Administration has lost six habeas cases (ordered released by the courts), and those have been repatriated
4. There are four more habeas cases the administration is expecting to lose – and the US has already found homes for them if and when that happens.
5. There are 90 more detainees approved for transfer.
• 40 will be resettled to a third country – the priority is the 7 remaining Uighurs and the others ordered released by the court or determined not to be enemy combatants
• The administration has either firm or soft commitments by about 15 countries to take 25 of these 40.
• The remaining 50 will be repatriated to their home country. Of this 50, the largest group are Yemenis and this presents what this official called the "hardest problem" for the administration, as Yemen is currently experiencing a major insurgency right now.