Ready for today's Beat 360°? Everyday we post a picture – and you provide the caption and our staff will join in too. Tune in tonight at 10pm to see if you are our favorite! Here is the 'Beat 360°' pic:
Richard Heene and his wife, Mayumi Heene are flanked by members of the media after they both plead guilty to charges related to the alleged hoax of the couple claiming that their son, Falcon Heene was last month onboard a helium balloon, at the Larimer County Courthouse.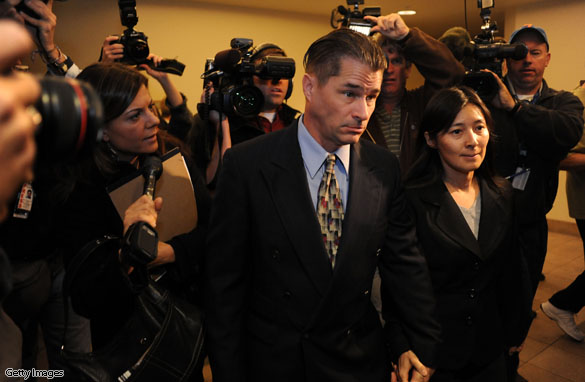 Have fun with it. We're looking forward to your captions! Make sure to include your name, city, state (or country) so we can post your comment.
UPDATE BEAT 360º WINNERS
Staff:
Ismael Estrada
"Mr. Heene, does your son know who the hell Wolf is now?"
Viewer:
Patty A Banks, Palmdale, CA
CNN: "Will you appear on Larry King tonight"?
Heene: "That would be very inappropiate!"
_________________________________________________________________________________