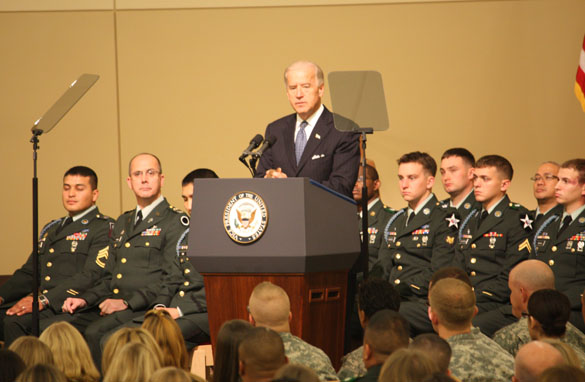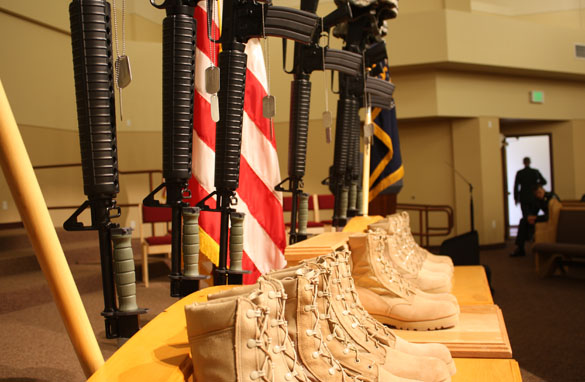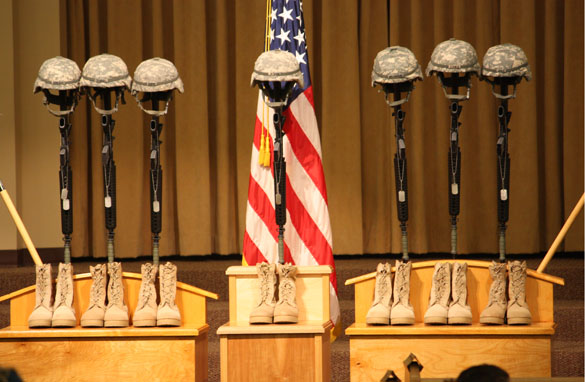 Patrick Oppmann
CNN All Platform Journalist
More than 2,500 miles from Fort Hood, the US Army also honored fallen soldiers at a ceremony at Fort Lewis in Washington state today.
Seven soldiers from the 5th Stryker Brigade Combat Team, 2nd Infantry Division, were remembered in a service that family, soldiers and Vice President Joe Biden attended.
All seven soldiers were killed by an improvised explosive device attack in Afghanistan last month. Fort Lewis officials said they believe the attack was the largest loss of life for the post since the wars began in Afghanistan and Iraq.
"As hollow as it sounds to say," Biden said, "we grieve with you. We don't have the sense of the profound grief you're experiencing today, but we grieve with you. And we owe you - we owe you more than you can ever be repaid."
Speaking of his own experience as the father of a National Guard member who served in Iraq, Biden told the crowd, "In a sense, those of us who've had children, husbands and wives who served in Afghanistan and Iraq, I guess we all share a sense of relief and a sense of guilt that we're here, having our loved ones back."
The seven soldiers were remembered by fellow soldiers, some of whom had returned to Fort Lewis, some of whom  were still serving in Afghanistan.
"I along with the rest of our platoon and company will miss these guys, said Spc. Chas Clark, his left eye bandaged from a September bombing in Afghanistan. "We will everything we can to honor their memory."
Speaking of his friend and fallen soldier, Spc. Jared Stanker, Clark said, "He was a skinny guy with a good sense of humor, any thing that was thrown his way, he would master it. Be it weaponry, driving a Stryker, video games, anything."
"Today we mourn, tomorrow we get right back into action," the soldiers' commander Lt. Col. Jonathan Neumann wrote, "Using their memory to harden our resolve to finish the task assigned us: to defeat the enemy of our nation in an area where others haven't been able to."
Another soldier read the commander's words at the ceremony Tuesday. Neumann is still deployed in Afghanistan.