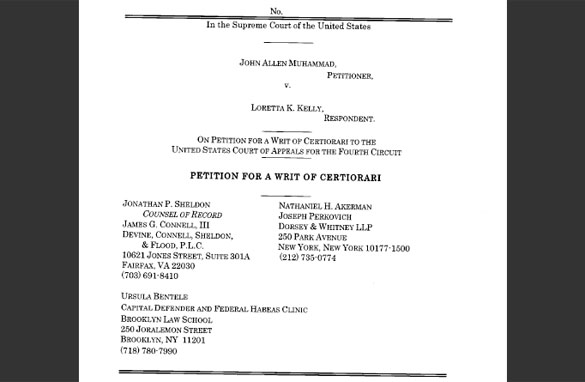 AC360°
John Allen Muhammed who became known as the DC sniper in 2002 after the string of 10 deaths around the suburbs of Washington DC is scheduled to be executed tonight by lethal execution at 9 p.m. in Virginia.
Professing his innocence throughout his trial and subsequent appeals, Muhammed petitioned for a stay of execution from the U.S. Supreme Court last week and was rejected on Monday.
Virginia Governor Tim Kaine also released a statement today that he saw "no compelling reason" for granting Muhammed clemency closing one of the last opportunities for appeal.
Muhammed claims that he was a victim of racial bias and the prosecutors have lied to the American people.