Ready for today's Beat 360°? Everyday we post a picture – and you provide the caption and our staff will join in too. Tune in tonight at 10pm to see if you are our favorite! Here is the 'Beat 360°' pic:
John Boehner speaks about a healthcare reform bill during a news conference on Capitol Hill October 29, 2009 in Washington, DC.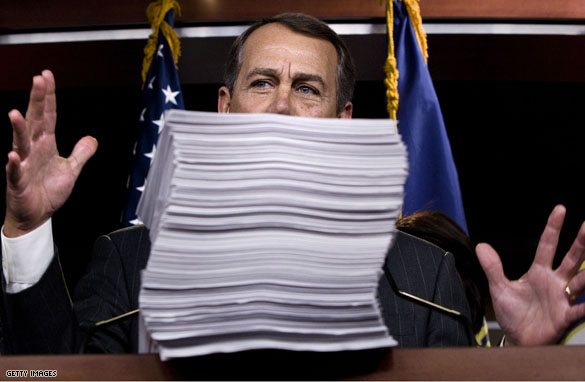 Have fun with it. We're looking forward to your captions! Make sure to include your name, city, state (or country) so we can post your comment.
Winners:
Staff winner: Marshall
Caption: After a stack of insurance rejections, Congressman Boehner finally concedes - tanning addiction is a pre-existing condition.
Viewer winner: Kevin
Caption: Read my lips: no new faxes.
_________________________________________________________________________________