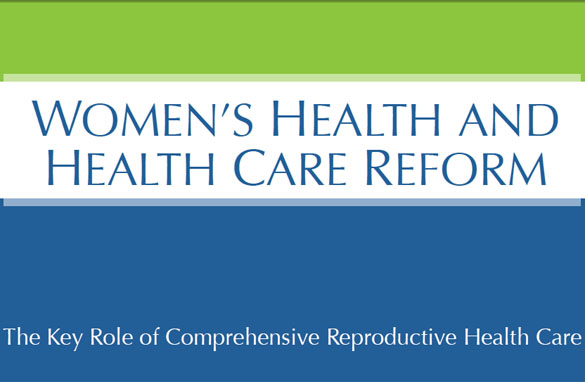 Columbia University
Mailman School of Public Health
Current debate over health care priorities and how best to pay for them presents a critical opportunity to improve women's health throughout the life span—before pregnancy, during the child-raising years, and as productive seniors. We have a window of opportunity to establish a comprehensive standard of health for American women—a standard that enables women to attain good health in their childhood and adolescence, maintain good health during their reproductive years, and age well.
A new analysis published by the Columbia University Mailman
School of Public Health makes a case for a comprehensive "wellwoman standard of care" and underscores why such a standard must include reproductive health. The analysis makes a scientific, data-driven case that reproductive health is a key determinant of women's overall health, and therefore, that the treatments and services that promote reproductive health should therefore be part of any national health plan.
Society benefits from healthy women who can participate fully in family, workforce, and community life and therefore, must make health care investments that permit girls to grow into healthy women. Moreover, because a woman's health in childhood ultimately affects her pregnancies, children also benefit directly from such health care investments.