Editor's Note: Tune in tonight for Gary Tuchman's report from the Tea Party Express. Tonight AC360° at 10 p.m. ET.
Chuck Hadad
AC360° Producer
The Tea Party Express hit the road on Sunday, kicking off a nationwide tour with plans to hold rallies in 38 cities in 19 days.
The Tea Party Express departed from San Diego yesterday and will traverse the nation, coast-to-cast, before ending up in Orlando, Florida on Veteran's day.
The Tea Party Express calls for less government spending, and opposes increased government involvement in health care, corporate bailouts and deficit spending.
Gary Tuchman reports tonight on 360° on the people who are taking part in the protests and looks into why they're frustrated, worried and angry. He'll be live from a protest in Fresno, Calif. tonight.
These images were taken at a protest in Los Angeles on Sunday.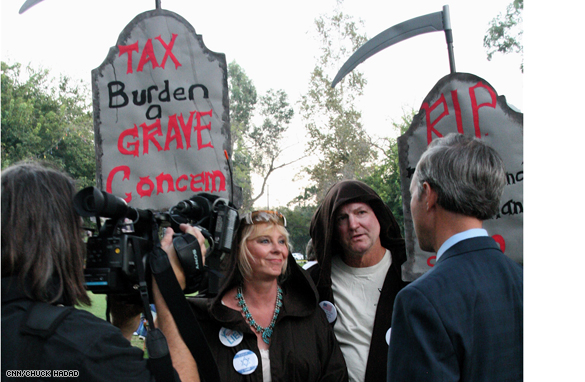 Gary interviews Tea Party protesters.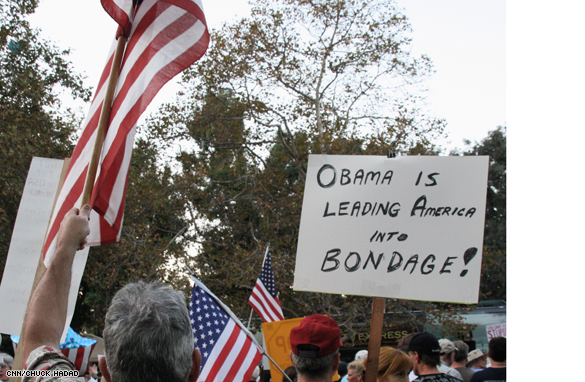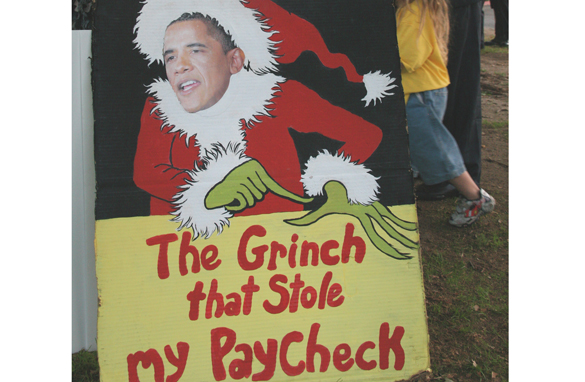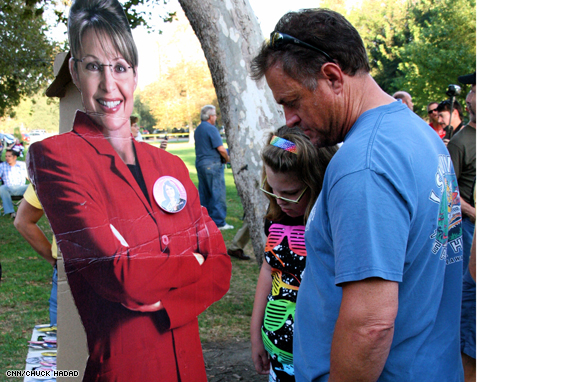 Man and daughter eye tea party buttons to purchase next to Sarah Palin cut-out.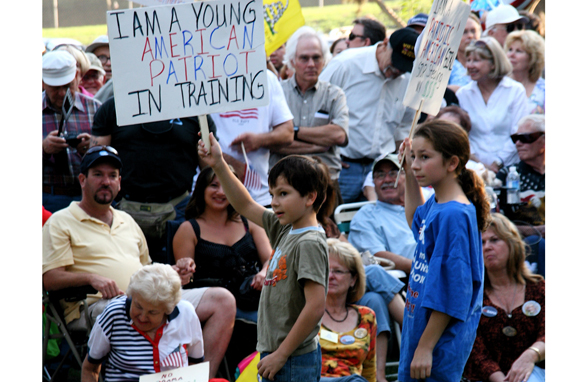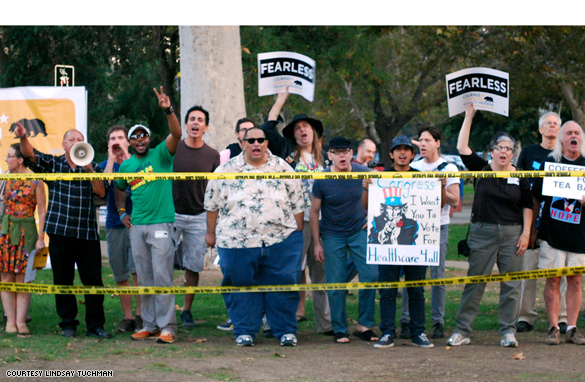 An anti-Tea Party protest set up in the same park as the Tea Party rally but behind police tape. While approximately 350 to 500 people gathered at the Tea Party rally, the anti-Tea Party protesters numbered around 50.