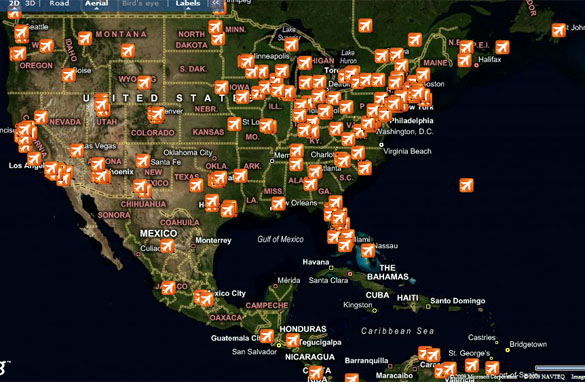 LiveATC
CNN's Mike M. Ahlers reported earlier today the story of the flight from San Diego, California, to Minneapolis, Minnesota, that overshot its destination airport by about 150 miles Wednesday. Federal investigators are now looking into whether the pilots had become distracted, as they claimed, or perhaps fallen asleep.
Air traffic controllers lost radio communication with the Northwest Airlines Airbus A320, carrying 147 passengers and an unknown number of crew, when it was flying at 37,000 feet, according to the National Transportation Safety Board.
Listen in to air traffic control towers from across the country....