Ready for today's Beat 360°? Everyday we post a picture – and you provide the caption and our staff will join in too. Tune in tonight at 10pm to see if you are our favorite! Here is the 'Beat 360°' pic:
House Speaker Nancy Pelosi (D-CA) discusses details for seniors in current health care reform legislation. (Getty Images)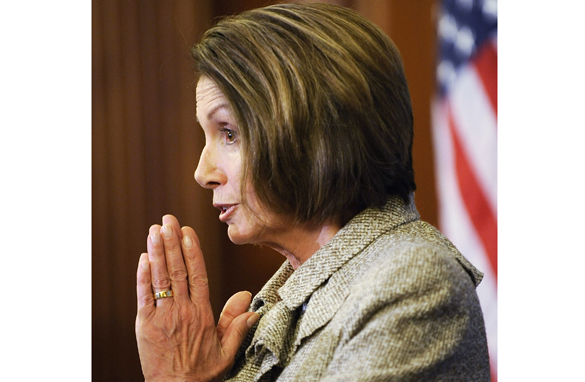 Have fun with it. We're looking forward to your captions! Make sure to include your name, city, state (or country) so we can post your comment.
UPDATE BEAT 360º WINNERS
Staff:
Joneil Adriano
"The House I will shake up.
With Republicans, I won't makeup.
I say a little pray for you…
While combing my hair now,
Demanding health care reform now,
I say a little prayer for you."
Viewer:
Darrell
"For the last time, I am not Judge Judy's sister!"
STAFF:
Joneil
_________________________________________________________________________________